Gentle readers, we continue our series of character interviews. Recently, I had the delight of chatting with Dallas Keegan, the determined detective in Grave Obsessions, a novel released through Helping Hands Press on 3/22/15 by Patti J. Smith.
PBC: Dallas, what do you love most about your job?
Dallas: Seeing a case through to the end with the perp being prosecuted and sentenced.
PBC: So, any drawbacks or challenges?
Dallas: Even though I revel in the successful resolution of a case, it doesn't bring the victim(s) back to life or stop the suffering of those left behind.
PBC: What are your greatest hopes and dreams?
Dallas: I would really love to have a special someone in my life and maybe even get married (did I really say that?)
PBC: What are your greatest fears? Weaknesses?
Dallas: My greatest fear professionally is "getting used to" the evil and morbidity thus dehumanizing the victims. Personally, because I immerse myself so deeply into each case, I'm afraid if that someone special shows up, I'll not notice. My professional weakness is being a little disorganized and a bit of a slob. My lieutenant is on my back all the time. Personally, I drink too much wine and eat too much junk food.
PBC: Do you have any hobbies or special interests?
Dallas: Hobbies? Who has time for hobbies? If I were to have the time, I would love to learn to cook. As far as special interests, I'm considering applying for classes at the FBI Behavior Analysis Unit (but don't tell anyone).
PBC: How about pet peeves? What annoys you?
Dallas: I have several pet peeves but will reveal the top three: 1) My lieutenant's mood swings, 2) Being called out right before my first sip of wine, and 3) My partner's southern drawl that gets high-pitched when she's stressed out.
PBC: What do you value most?
Dallas: When all is said and done I value my growing faith. I lost it for many years and finally realized it is the glue that holds me together.
PBC: Tell me a bit more about your family and friends. What do you like about them? Dislike?
Dallas: My parents and sister are gone, but I have a wonderful Aunt in Connecticut who is a nun. She does her best to inspire me in my faith journey and holds nothing back concerning what she thinks I need to do to improve my life. I don't have many friends due to my being a workaholic, but my partner and I are close. She's fun to work with, but sometimes she puts her mouth in gear before her mind.
PBC: Dallas in your own words, could you tell us a bit about the author of your series, Patti J. Smith?
Dallas: Patti J. Smith has identity issues. She writes Christian devotionals, light romance then goes into the dark recesses of her mind and writes about me tracking down murderers, kidnappers and the like. She and I have different ideas on what direction I should go next, but I use my power of persuasion quite successfully … through sleep deprivation!
PBC: So, Dallas, what do you think of Patti? What do you like or admire about her? Anything you dislike?
Dallas: I think she has an incredible imagination and takes great pride in her work. She writes from the heart and integrates her faith in all genres. Dislike? She is too hard on herself at times and as for my character, she is procrastinating on my love-life (but I'm wearing her down!).
PBC: Dallas, if you had one question you could ask Patti, what would it be?
Dallas: You probably think it will be about my love-life, but my biggest question is … Will I burn out and leave the force?
PBC: Dallas, if you could spend a whole day with Patti, where would you go and what would you do together?
Dallas: We're both observers so I think we would probably grab some fast food at the pier and head to the beach and people watch.
PBC: Dallas, what do you think of the cover of Grave Obsessions?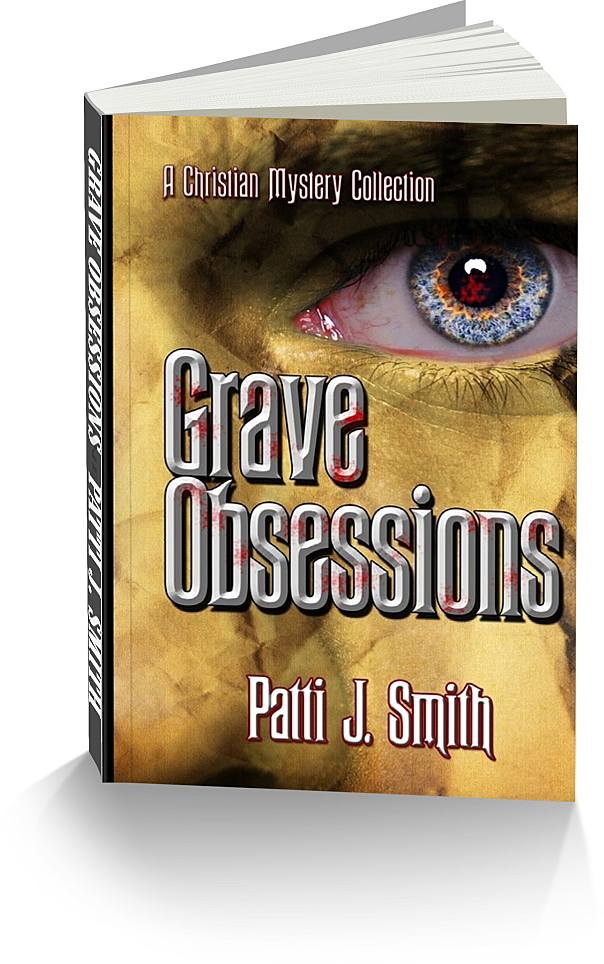 Dallas: It's creepy but definitely grabs the reader.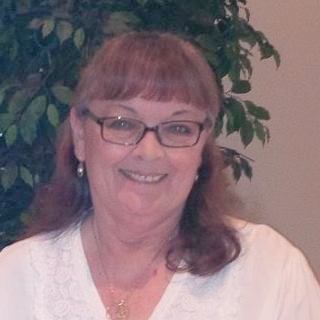 Patti J. Smith is a multi-genre author, transitioning between suspense, light romance, and Christian devotionals. She recently retired as a background investigator which allows her to focus on her writing career, but most importantly, dedicate more time to her faith community and ministries. She serves as a member of the Association of Christian Therapists, Regional Coordinator for the Silent No More Awareness Campaign and leads Rachel's Hope After-Abortion Healing Retreats. Patti publicly shares her story of redemption in a variety of venues and appears in the newly-released documentary, "The Sidewalk Chronicles". She is an avid blogger, reader and proudly admit to being a diehard Seattle Seahawks fan and Fantasy Football fanatic.
She and her husband, Michael, make their home in Vista, California.
Thanks for stopping in and chatting with us, Dallas! Readers, it's your turn! Got any questions for Dallas about crime solving or anything else on your mind? Comment away. If one of your characters would like to chat with us here, send me an email and we'll set a date.